Prof. dr hab. Jan Schuster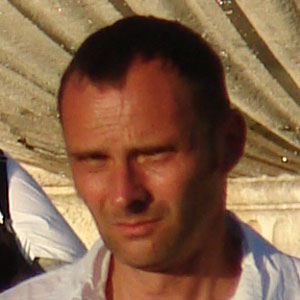 Archaeology Institute
University of Łódź
ul. Uniwersytecka 3
PL-90-137 Łódź
jan.grazyna.schuster@web.de
Born in 1966 in Berlin. MA (1996) and PhD (2002) from the Humboldt University in Berlin, in 2008, habilitation at the Friedrich Wilhelm University in Bonn. From 2003 till 2005, fellow of the "Alexander von Humboldt-Stiftung" at the Adam Mickiewicz University in Poznań.
From 2006 till 2008, leader of the project "Die frühkaiserzeitlichen Fürstengräber von Lübsow im Kontext – antiquarische, naturwissenschaftliche und siedlungsarchäologische Untersuchungen" (The Early Roman Iron Age Princely Graves of Lübsow in context – archaeological, nature sciences and settlement research).
Since 2008, I have been teaching at the Institute of Archaeology University of Łódź. In the winter semester 2010/2011 I was visiting professor at the Institute of Archaeology University of Warsaw.
My main research interest is in the Roman Period and the Migration Period, I specialize in settlement archaeology and research on the social stratification of the Germanic Barbaricum. The focus of my PhD thesis was the research made at Herzsprung in Northeast Brandenburg, the first published settlement of this region. Early Roman Iron Age princely graves of Lübsow in Pomerania and their regional and Europe-wide connections were the subject of my habilitation.
Selected publications
Herzsprung. Eine kaiserzeitliche und frühvölkerwanderungszeitliche Siedlung in der Uckermark, Berliner Archäologische Forschungen 1, Rahden/Westf. 2004.
Lübsow. Älterkaiserzeitliche Fürstengräber im nördlichen Mitteleuropa, Bonner Beiträge zur Vor- und Frühgeschichtlichen Archäologie 12. Bonn 2010.
Hof und Grab – Die jüngerkaiserzeitlichen Eliten vor und nach dem Tode. Eine Fallstudie aus dem Unteren Odergebiet, Slovenská Archeologia 51, 2003, s. 247-318.
Die Beziehungen der Gebiete Ostbrandenburgs im späten zweiten und frühen dritten Jahrhundert zur Wielbark- und Przeworsk-Kultur. Mit einer formenkundlichen Untersuchung der Fibeln A II,41, Veröffentlichungen zur brandenburgischen Landesarchäologie 36/37, 2002/2003 (2005), s. 89-161.
Der Kasten (Schlüssel, Riegel, Abdeckbleche, Holzreste. In: M. Becker, Das Fürstengrab von Gommern, Veröffentlichungen des Landesamtes für Denkmalpflege und Archäologie in Sachsen-Anhalt – Landesmuseum für Vorgeschichte 63. Halle (Saale) 2010, s. 121-148.
Przekłuwacze typu Dresden-Dobritz / Żerniki Wielkie. Uwagi na temat narzędzi z późnego okresu rzymskiego i wczesnej fazy okresu wędrówek ludów, Wiadomości Archeologiczne LXII, 2011, s. 65-82.
Frühe Gräber weiblicher Eliten bei den Germanen und ihre Vernetzung im Barbaricum, (w:) D. Quast (red.) Weibliche Eliten in der Frühgeschichte. Female Elites in Protohistoric Europe, Römisch-Germanisches Zentralmuseum Mainz – Tagungen 10, Mainz 2011, s. 307-320.
Długie domy na późnorzymskiej osadzie w Konarzewie koło Poznania. Przyczynek do badań nad budownictwem kultury przeworskiej w okresie rzymskim, (w): A. Janiszewska (red.), Z najdawniejszych dziejów. Grzegorzowi Domańskiemu na pięćdziesięciolecie pracy naukowej. Zielona Góra 2012, s. 427-460.