Prof. dr hab. Aleksander Bursche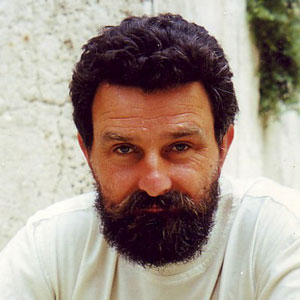 Project leader
Archaeology Institute
University of Warsaw
Krakowskie Przedmieście 26/28
PL-00-927 Warsaw
a.bursche@yahoo.com
I am a specialist in the field of relationships between Greeks, Romans and Barbarians. My other areas of interest include ancient numismatics, popularisation and public relations in archaeology, cultural heritage management and experimental archaeology. I have published 3 books and more than 150 papers and reviews. I have been an Alexander von Humboldt Research Fellow (Frankfurt am Main), a Research Fellow at Wolfson College (Oxford), Research Fellow of the American Academy in Rome, correspondent member of the German Archaeological Institute (DAI), member of the Steering Committee of the European Coin Find Network (cf. http://www.ecfn.fundmuenzen.eu), vice-president of the Scientific Board of the Copernicus Science Centre in Warsaw and President of the Board of the Digital Humanities Consortium DARIAH-PL.
Since 1980 I have been associated with the Institute of Archaeology, University of Warsaw, where I teach students, do research, and run a PhD seminar in ancient numismatics (now in its 10th year). I have been visiting professor at the Institute of Archaeology, Christian-Albrecht University in Kiel (Germany), Institute of the Study Ancient World, New York University and American Numismatic Society in New York, as well as advisory editor of "Antiquity" (Cambridge, UK). Currently I am advisory editor of "The Journal of the Archaeological Numismatics" (Brussels) and "Notae Numismaticae" (Cracow). I have participated in many international scientific projects e.g.: "Atlas of Greek and Roman World" (coordinated by the University of North Carolina at Chapel Hill and Princeton), Groupement de Recherche Européen: "Trouvailles monétaires" (coordinated by CNRS in Paris) and "NETConnect: Connecting European Culture through New Technology" within the frames of EU Programme "Culture 2000" (coordinated by Calabria University, cf. http://www.netconnect-project.eu). I organised an international conference "Roman Coins outside the Empire" sponsored by the European Science Foundation and more recently "4th Joint Meeting of European Coin Find Network and Nomisma.org".
I am also initiator and organiser of eighteen Archaeological Festivals in Biskupin, Poland, one of the major cultural heritage events in Europe sponsored by EC, author of the concept and chief consultant of the multimedia historical education projects "News from the World" and "Searchers of lost civilisations", for TVP1 (channel of TVP, Poland's national public broadcaster) in co-production with the Ministry of Culture and National Heritage. Currently I am coordinating a 5 year project "Finds of Roman Coins from Poland and connected historicaly with PL" within the frame of the National Program of Humanities Development financed by the Ministry of Science and Higher Education, and participating in archaeological excavation at Akrai (Sicily - http://www.akrai.uw.edu.pl).
In 2014 the President of Poland has awarded me with the Polonia Restituta order "for outstanding achievements in research and education in archaeology and on merits in protection and promotion of Polish cultural heritage" and in 2015 the Royal Numismatic Society (London) has awarded me with the Gilljam Prize for Third Century Numismatics.
Selected publications related to the projecte
Later Roman-Barbarian Contacts in Central Europe, Studien zu Fundmünzen der Antike (ed. M.R.-Alföldi), Berlin 1996.
Contacts between the Late Roman Empire and North-Central Europe, The Antiquaries Journal, 76:1996, s. 31-50.
Złote medaliony rzymskie w Barbaricum. Symbolika prestiżu i władzy społeczeństw barbarzyńskich u schyłku starożytności, Światowit, Supplement Series A: Antiquity, t. II, Warszawa 1998.
Roman gold medallions as power symbols of Germanic elite, (w:) B. Magnus (red.) Roman Gold and the Development of the Early Germanic Kingdoms, Stockholm 2001 (2002), s. 128-164.
Relations between the Late Roman World and Barbarian Europe in the light of the coin finds, Bulletin du Cercle d'Études Numismatiques, t. 43:2006, s. 221-227.
Functions of Roman coins in Barbaricum of Later Antiquity. An antropological essay, (w:), A. Bursche, R. Ciołek & R. Wolters (red.), Roman Coins outside the Empire, Proceedings of the ESF/SCH Exploratory Workshop, Radziwiłł Palace, Nieborów (Poland), 3-6 September 2005, Collection Moneta 82, Wetteren 2008, s. 395-416.
Germanic gold bracteates from the hoard in Zagórzyn near Kalisz, (w:) M. Wołoszyn (red.) Byzantine Coins in Central Europe between the 5th and 10th Century, Moravia Magna, Seria Polona t. III, Kraków 2009, s. 133-153.
Early Byzantine Coins – Remnants of an Ancient Collection of Pomeranian Antiquities, (w:) K. Kowalski, D. Kozłowska-Skoczka (red.) Lost-Saved. The Pomeranian Antiquities Collection of Szczecin, Szczecin 2012, s. 233-236 +371-386.
(z H. Machajewski, B. Rogalski), The Pre-Roman Iron Age – Migration Period. Catalogue of the Archaeological Finds, (in:) K. Kowalski, D. Kozłowska-Skoczka (red.), Lost-Saved. The Pomeranian Antiquities Collection of Szczecin, Szczecin 2012, s. 237-312 +371-386.
(z K. Myzgin), A gold medallion of Crispus from Bukovina, Ukraine, Notae Numismaticae/Zapiski Numizmatyczne VIII, 2013, s. 185-194.
The battle of Abrittus, the Imperial treasury and aurei in Barbaricum, The Numismatic Chronicle 173, 2013, s. 151-71 + 7 tabl.
Skarb złotych przedmiotów z Okresu Wędrówek Ludów z Suchania/The Migration Period gold hoard from Suchań, (w:) K. Kowalski, A. Bursche (red.), The treasures of Suchań, Szczecin 2014, s. 55-60.
Gold barbarian imitations of Roman coins: the Ulów type, (in:) R. Madyda-Legutko, J. Rodzińska-Nowak (red.) Honoratissimum assensus genus est armis laudare. Studia dedykowane Profesorowi Piotrowi Kaczanowskiemu z okazji siedemdziesiątej rocznicy urodzin, Kraków 2014, s. 317-327.