Mgr Marcin Rudnicki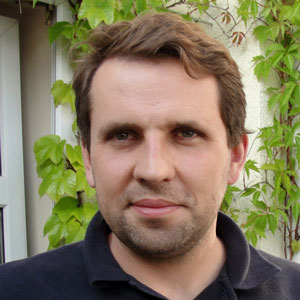 Archaeology Institute
University of Warsaw
Krakowskie Przedmieście 26/28
PL-00-927 Warsaw
rudnis@yahoo.com
I am archaeologist and numismatist at the Institute of Archaeology University of Warsaw. Main research fields: archaeology of the La Tène period, Celtic settlement north of the Carpathians, archaeology of "central places" – Iron Age crafts and trade centers of transregional importance, ancient numismatics. Other research fields: the Przeworsk culture in the Pre-Roman and Early Roman Periods. I am an experienced field researcher, involved since 1986 in numerous excavation campaigns in Poland and abroad (incl. Spain, Denmark). I am the founder and coordinator of the research project "Celtic Expedition of Institute of Archaeology University of Warsaw." At first the aim of CEIAWU was to investigate the Celtic settlement at Pełczyska, pow. pińczowski, woj. Świętokrzyskie, with time it developed to serve as a focus for a number of different research projects, all of them targeted on investigation of archaeological traces of the Celtic presence in Poland. I have presented the results of my researches at many conferences and scientific congresses in Poland, Austria, Czech Republic, Ireland, Norway, Great Britain, I published over thirty papers in the field of archaeology and numismatics, I have taken part in several research projects, some of them international, e.g., Groupement de Recherche Européen – coordinated by the French CNRS.
Selected publications
Celtic coin finds from a settlement of the La Tène period at Pełczyska, Wiadomości Numizmatyczne, R. XLVII, z. 1 (Polish Numismatic News 7. Special Issue for the International Numismatic Congress in Madrid, September 2003), 2003, s. 1-24.
Złota moneta celtycka z osady w Pełczyskach, woj. świętokrzyskie, (w:) A. Kokowski (red.) Europa Barbarica. Ćwierć wieku archeologii w Masłomęczu, Monumenta Studia Gothica IV, Lublin 2005, s. 391-404.
A Late La Tène inhumation grave from Pełczyska: Comments on the cultural situation in the upland area of Little Poland (with an analysis of the anatomical remains by Karol Piasecki), (w:) H. Dobrzańska, V. Megaw, P. Poleska (red.), Celts on the Margin. Studies in European Cultural Interaction 7th Century BC – 1st Century AD. Dedicated to Zenon Woźniak, Kraków 2005, s. 195-205.
Nowe znaleziska monet celtyckich z oppidów Staré Hradisko i Třísov, Numismatický sborník, R. 23, 2008, s. 7-18.
Besiedlungs- und Kulturveränderungen in Kleinpolen während der späten Latènezeit und zu Beginn der älteren Römischen Kaiserzeit, (w:) V. Salač, J. Bemmann (red.), Mitteleuropa zur Zeit Marbods, Praha-Bonn 2009, s. 289-330.
Mennica celtycka pod Kaliszem, Wiadomości Numizmatyczne, R. LIII, z. 2, 2009, s. 103-145 (współautorstwo: S. Miłek, L. Ziąbka, A. Kędzierski).
Nieznana moneta celtyckich Bojów z Grójca (część miasta Konina), Wiadomości Numizmatyczne, R. LV, z. 1-2, 2011, s. 99-132.
New evidence on contacts between Pre-Roman Dacia and territory of Central Poland, Acta Archaeologica Carpathica 46, 2011, s. 117-143 (współautorstwo: z S. Miłek).
Nummi Lugiorum – statery typu krakowskiego, Wiadomości Numizmatyczne, R. LVI, z. 1, 2012 (w druku).
Stater celtycki znaleziony w Masłowie, Wiadomości Numizmatyczne, R. LVI, z. 2, 2012 (w druku).